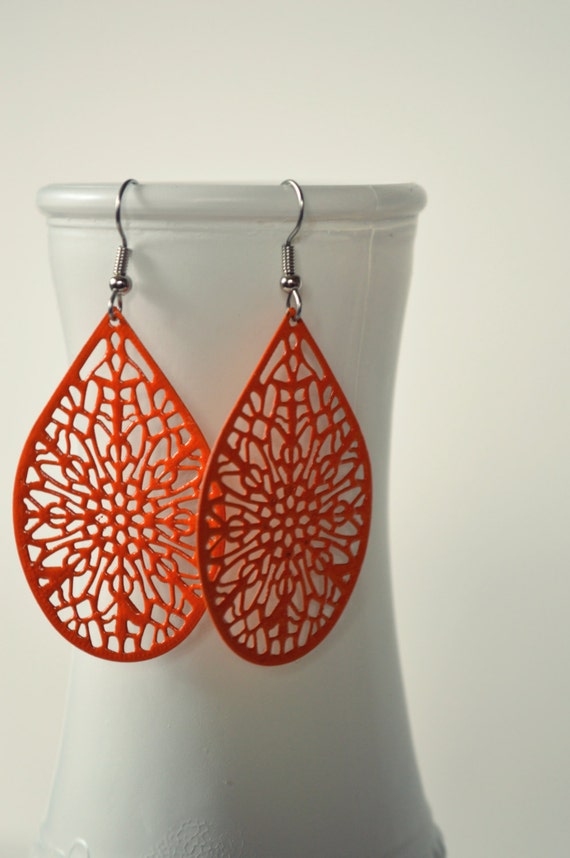 Kids are expensive.
And six kids?
Well, yeah, they're even expensiver (yep. I'm calling that a real word.)
I've been selling a few handcrafted items at a local shop, Recycle, Consign and Design for a few months to help out here and there. A few weeks ago I decided to take in a few sets of painted earrings. I had no idea they'd be as popular as they've been. Which, of course, is all kinds of awesome.
So, I've decided to give Etsy another shot. I tried selling stenciled signs for about five minutes, sold two and then gave up...they took too much time and were expensive to ship. I also had another shop selling upcycled knotty hats and that's a whole 'nother story.
I'd love it if you checked out my shop,
Hazel and Company
, and let me know what you think. Also...
I'm doing a giveaway! Huzzah! I love doing giveaways. It's actually pretty darn fun to ship free stuff off to people.
And I'm going to give away three pairs of earrings to three different winners and they even get to choose which style and color they want. Here's a look at some of the fun bits I've stocked my shop with...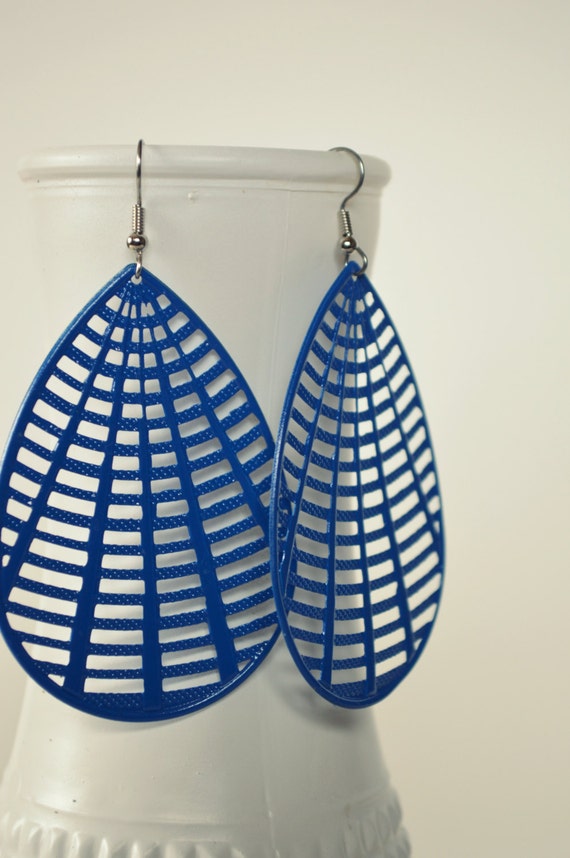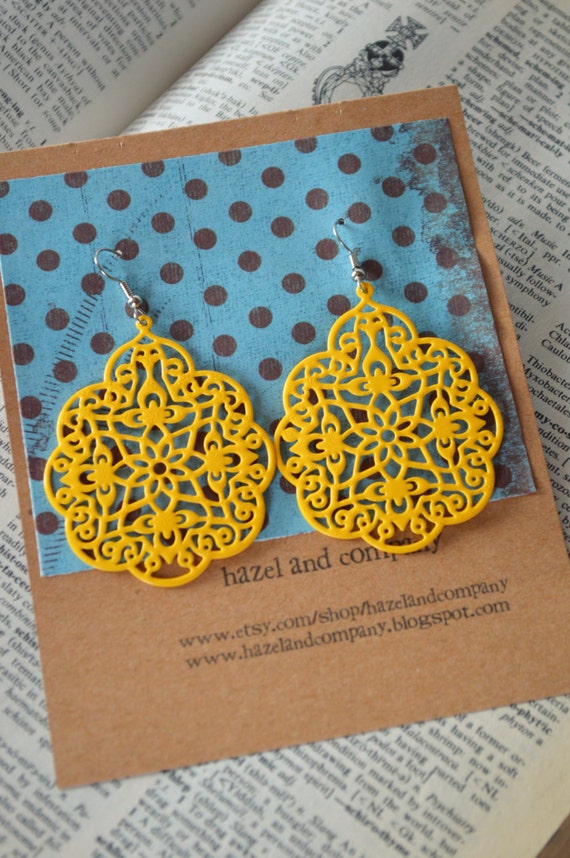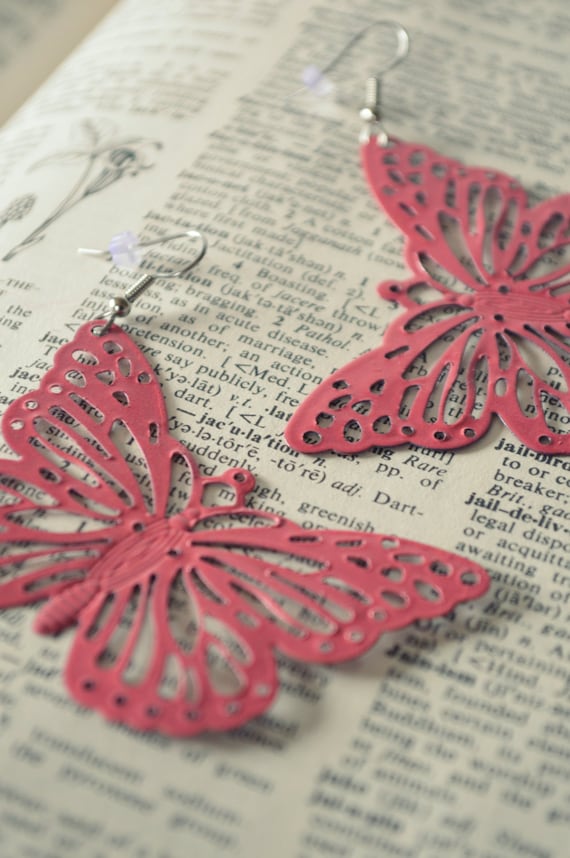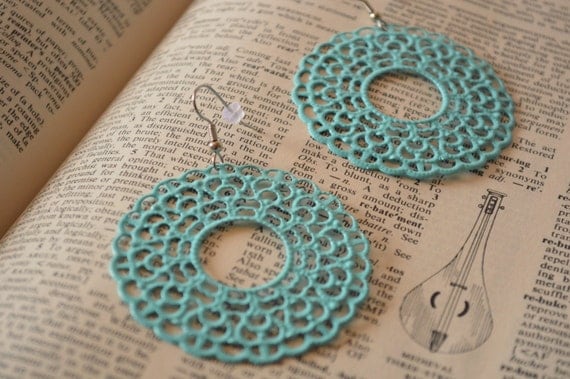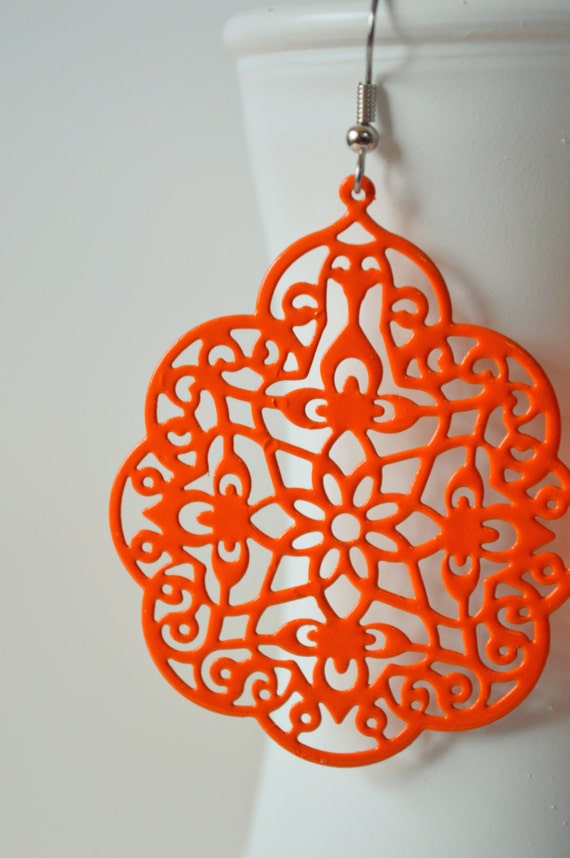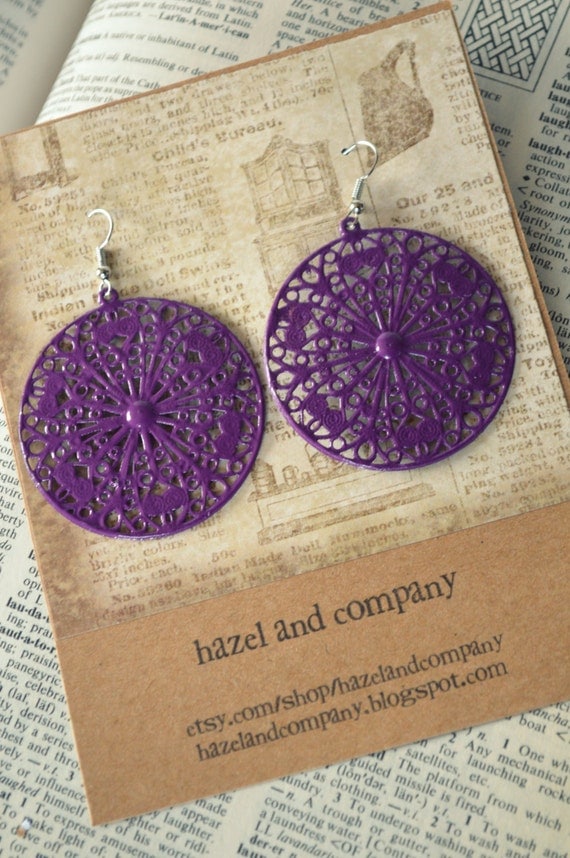 Okay, so if you'd like to enter, here's what you need to do...
Step #1: Check out
my shop
.
Step #2: Blog, post on facebook, tweet or shout from your rooftop about my shop (with a link, of course....that'll be interesting from the rooftop, right?).
Step #3: Let me know where blabbed about Hazel and Company.
Step #4: That's it! I'm not a huge fan of giveaways that make you jump through 743 hoops before you get your name in the pot.
The giveaway deadline will be August 30th and I'll draw the three names the next day.
Also, to celebrate the opening of my shop (and further convince people to run, not walk, to check it out) from now until August 30th you can use the coupon code GRANDREOPENING to get 25% off your whole order!